Twins Home Improvement is your trusted partner for all your deck needs, including refacing, replacement, and construction. When it comes to wood decks, we use real CDX plywood, ensuring durability and longevity. We also recommend redecking on Fire Retardant Treated Wood (FRT) plywood and 3/8″ thin sheathed roof decks, providing you with expert advice on the best options for your specific situation. In most cases, only 1-3 sheets of plywood are needed for deck repairs or replacements, and we are pleased to offer the first sheet at no cost to you. However, there may be instances where the entire roof deck needs to be replaced, especially if it's constructed with Retardant Treated Wood (FRT) plywood in addition to thin, 3/8″ sheathed roof decks with over 16" trusses (popular with mid 80's & early 90's homes). Additionally, if your home has gaps between planking, or has incurred severe damage from fallen trees or extensive leaking, a complete deck replacement may be necessary. No matter the scope of your deck project, trust Twins Home Improvement to provide expert craftsmanship and attention to detail. We'll ensure that your deck is safe, structurally sound, and enhances the beauty and functionality of your outdoor space.
Before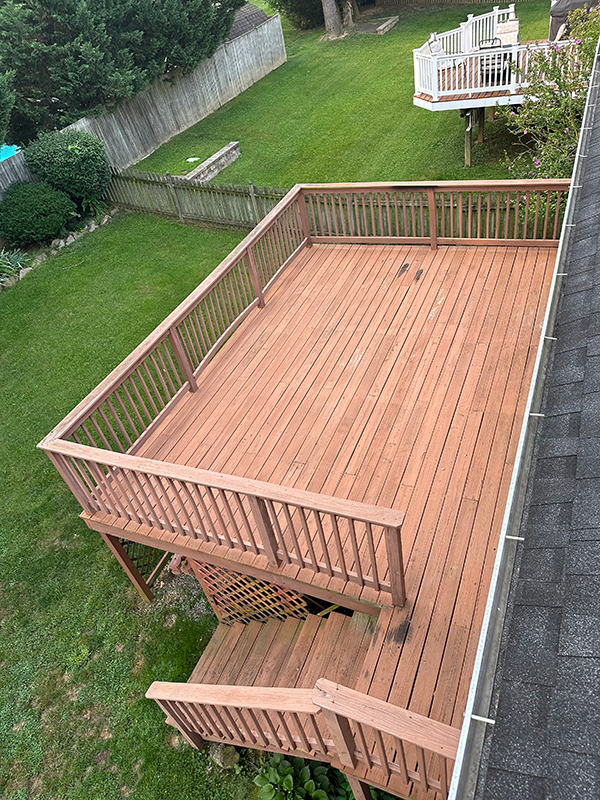 During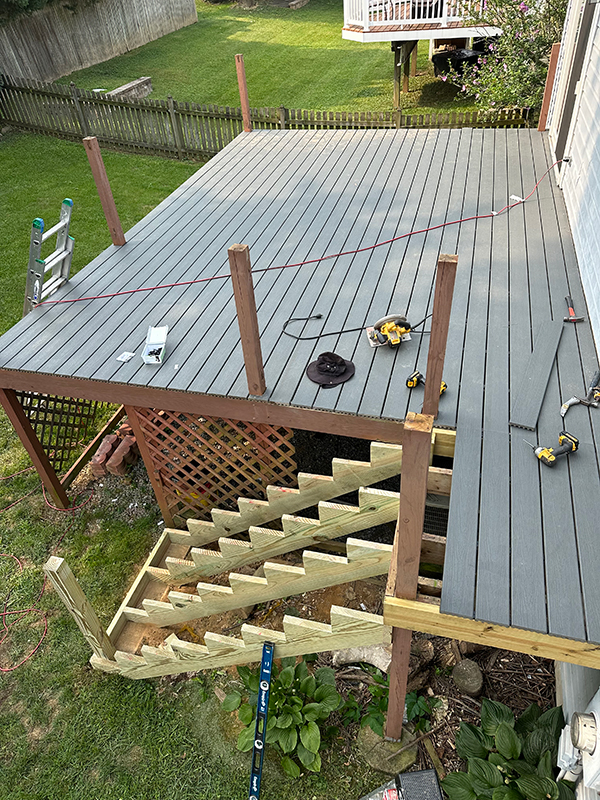 After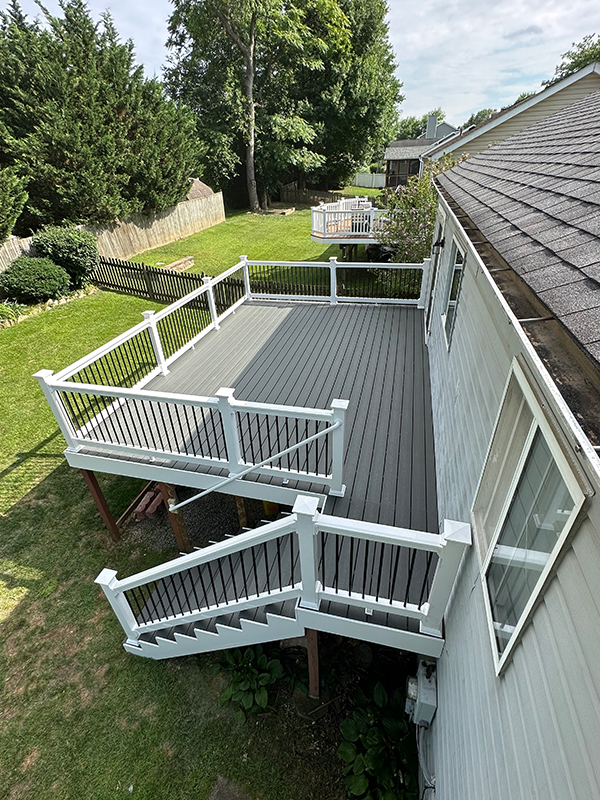 Before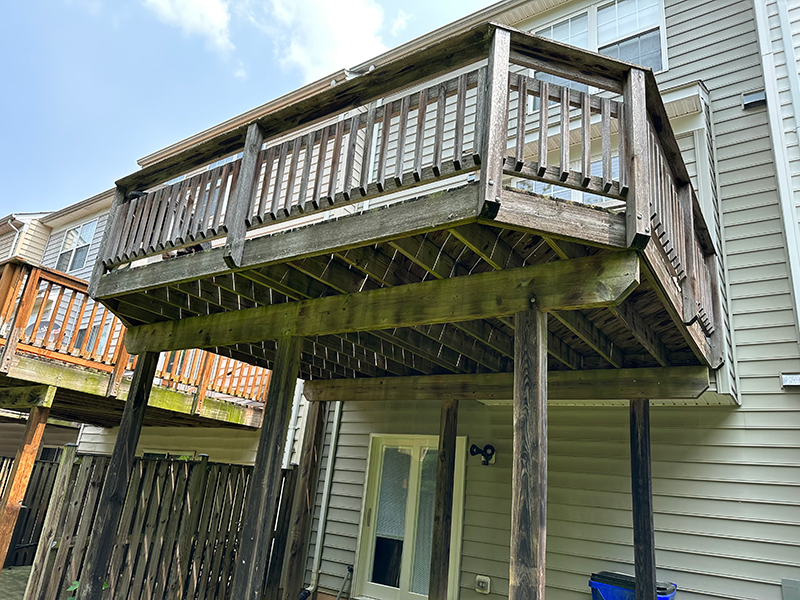 After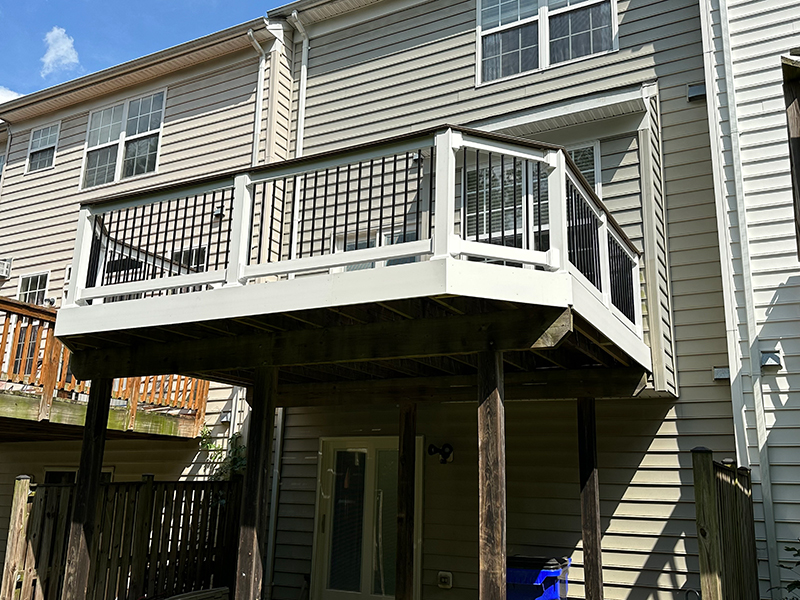 Our trusted suppliers include:
Twins Home Improvement is your go-to deck contractor in Baltimore County for a wide range of deck services including deck refacing, deck repairs & deck replacement. If you are searching the internet for a "deck refacing contractor near me" or "deck installation near me", we service all of central Maryland including Baltimore County and the surrounding areas including Harford County, Cecil County, Carroll County, Frederick County, Howard County, Baltimore City, Anne Arundel County, and Montgomery County.